Below you will find our 2022 schedule. Please note that specific session times may change up until a few days before the event.
Thursday April 28th
FAMS and Workshops
If you wish to participate in either, we suggest arriving in Memphis on the 27th. You can find out more about each by clicking the dropdown menu in the navigation bar.
Friday April 29th
What It Means to Be a Travel Writer Today
As the world gets back to travel, here is what can we do to make the dialogue around this activity more responsible, more impactful, and more meaningful.
Industry: Pandemic Pivots PR Pros Should Keep
Tourism PR has entered a new era as the world hopefully emerges from more than two years of the COVID-19 pandemic. But just because you're sick of hearing (or saying) the word "pivot," doesn't mean you should abandon the new strategies created during this challenging period. Hear how the Fairmont Hotel in British Columbia and Travel Portland – both severely impacted by the pandemic and events to follow – pivoted their strategies in media outreach, measurement and evaluation, community and government relations, crisis communications and more. See how the learnings from these pivots evolved into permanent changes in their operations. It is an in-depth look at modernizing your efforts for post-pandemic success.
How to Successfully Run Small Group Tours
Thinking about running a group tour? In this talk, Alex and Earl will teach you everything you need to know, including the logistics of setting up a tour, pricing, ensuring your group has a great time, the liabilities you should worry about, and everything in between!
How to Build Online Communities
COVID has taught us that community is everything. However, building an online community can be difficult in the age of fractured platforms and divisive comments. In this talk, you'll learn how to create and expand a successful and positive community and turn casual readers into die-hard fans.
Disabled People Travel Too: How to Be More Inclusive
Did you know that over 1 billion people worldwide are disabled? We like to travel too! Join public speaker, DEI consultant, and content creator Catarina Rivera for an interactive learning session about disability and travel. Whether you're a content creator, B2C travel company, or writer, you'll take away actionable best practices for being more accessible and inclusive.
Writing 101: How to Create Stories that Grip People
Writing is more than stringing words together. You need a compelling structure and narrative arc. In this session, Don George, who wrote the literal book on travel writing, will give you the tips you need to improve your writing and create stories that captivate your readers and keep them coming back for more.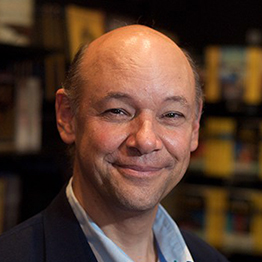 How to Become a Travel Agent
Travel agents are back in style and becoming an agent is a great way to monetize your expertise and create more revenue. In this talk, you'll learn how to become a travel agent, get exclusive discounts, and organize trips for your audience.
The Secrets to YouTube
After 10 frustrating years on Youtube, Mike Corey of Fearless & Far took his channel from 50,000 subscribers to close to a million. In this talk, he explains what he was doing wrong, what he fixed, and the secrets he learned to take his dying channel to the moon.
10 Big Questions For The Freelancer
As more and more publications close, it's becoming harder to get freelance writing assignments…but it's not impossible! These experts share their tips on how to get editors to open your emails and how to get freelance work that pays!
Beyond Keywords: How to Prepare for Google's Future
Description: Keywords are the foundation of SEO, but Google has become increasingly complex in the last 5+ years with better ways of understanding what and why people search – and which results to show them. This talk will focus on the SEO topics including EAT, Needs Met, and User Intent, which will all be critical as search engines (especially Google) become smarter in the future.
Industry: How to Benchmark Campaigns
Benchmarking and tracking your different marketing campaigns, content, and platforms are like apples and oranges. See how industry experts in influencer and branded content apply benchmarks for their partnerships. Where we see the industry is headed in reporting, what stats truly matter today, and the value of content. During this session, AJ and Jade will break it all down, leaving plenty of time to chat about the current trends, how to set your brand up for success, and speculate about future activations.
How Trans Voices Are Left Out of the Travel Space (and How to Change That)
As with other marginalized communities, trans people have many barriers to access to travel, but that is only one of the reasons why they are often left out of travel spaces and in conversations around diversity. In this talk, genderqueer travel writer Bani Amor will define these conscious barriers and unconscious biases and illuminate why trans voices are desperately needed in the travel space.
How to Get Brand Deals No Matter Your Size
This session will help you create content and foster relationships with brands that ultimately lead to brand partnerships. You will learn how you can land paid collaborations and brand campaigns, regardless of your size.
How to Become Fearless in Front of the Camera
Whether you're launching a YouTube channel, hosting a video series, or just looking to feel less awkward when you speak on social media, these three simple steps will give you the road map you need to conquer your fears of showing up in front of the camera.
Sustainability in Travel
During this talk, we'll discuss the current sustainability issues facing the travel industry, the problem of greenwashing, and how to include environmental and cultural issues in your writing so we promote more equitable and long-last travel practices.
How to Run In-Person Community Events
COVID has taught us that your community is more important than ever. How do you create a community? In this talk, you'll learn how to strengthen your community through in-person meet-ups and events. From organizing them to making them fun to sending the follow-up — you'll learn everything you need to know.
Why We Travel With Pico Iyer
In this talk, Pico will talk about the essence of travel and what drives us to explore the world and how we can use that to connect with our readers and get more people to travel.
Happy Hour Mixer in the Media Marketplace
Opening Party
Join us as we kick off TravelCon 2022 with a welcome party hosted by Memphis Tourism.
Saturday April 30th
Thriving in the Creative Age
Today, creativity is not a skill reserved for professional artists. Anyone can be creative if they understand how to harness their creative strengths and turn them into powerful assets. Bestselling author Jeff Goins shares key lessons from his book "Real Artists Don't Starve" on how anyone can develop the mindset of a Thriving Artist, whatever their job title may be.
Affiliate Marketing
Learn the why and when of adding affiliate marketing to your blogging strategy. We'll talk about the basics, like which affiliate programs to join and how to identify and write affiliate-friendly content, as well as cover tips on how to convert clicks into sales. Remove some of the mystery about affiliate marketing and learn how to start building an affiliate strategy that will last!
How to Successfully Pitch Editors
Want to get commissions and have editors answer your email? In the session, you'll hear from veteran editors on how they filter pitches, commission stories, and hire writers.
How to Succeed as a Digital Nomad in the Changed World
Drawing on a decade of full-time travel (including 2.5 years during the pandemic), Mike & Anne will dig into finances, expenses, logistics of a mobile office, building an industry network, time management, maintaining a work-life-travel balance, understanding the pros & cons, and setting yourself up for long-term success as a digital nomad.
From Assistant Principal to World Traveler: How Teri Ijeoma Became Teachable's #1 Creator and Found Financial Freedom
Teri Ijeoma sits down with Mark Borum of Teachable to discuss her journey from making $60K annually as an Assistant Principal to building a business that allows her to travel the world. Teri will share how she knew she was ready to take the plunge, the tools that helped get her off the ground, and why she chose online courses as a way to scale her brand to the $40M empire it is today.
Monetizing YouTube: Building a Bulletproof Brand During a Pandemic
In this session, learn from a veteran solo travel videographer and blogger how you can stop leaving money on the table and start building a bulletproof YouTube business. You will learn common monetization mistakes YouTubers and how to start monetizing today (even if you're a small channel).
How to Pitch Brands and DMOs
With so many creators out there asking for free stuff, most brands and DMOs hit delete on the pitches they get. So how do you stand out, get your emails answered, and build successful partnerships with brands? In this season, you'll learn just that from people who work on all sides of the fence.
From Micro-Influencer to Full-Time Creator
Wondering how to go from hobbyist to full-time creator? Jeff Jenkins talks about how he went from having a tiny Instagram account in 2018 to a team and full-time income within three years. You'll get practical, step-by-step tips on how to make this your full-time career.
From Points to Profits: How to Turn Your Passion into Your Livelihood
Turning a passion into a livelihood is the dream of many. In this session, Richard will cover his path from being a simple loyalty nerd and turning it into a career that now includes building a loyalty program and credit card for renters at a $300 million startup. Learn the pitfalls he faced along the way including everything from managing online communities to raising a family as a solo entrepreneur, including the caveats of healthcare in America. If you want to take your passion and make it into a livelihood, this is the session to attend.
How to Grow Your Client Base
In this talk, Sarah and Sarah will teach you how to Looking for different ways to monetize your travel content? Becoming a travel advisor is a great way to add a source of income that ties in with your brand. In this talk, Sarah and Sarah will teach you how to expand your travel advisor client base and share tips on how to grow your travel business.
$0 to $100K: How to Succeed with a Single Destination Blog
One of the latest trends in travel blogging is to go local. Dalene and Pete Heck, the founders of RoadTripAlberta.com and RoadTripManitoba.com, will share their tips on building a single-destination blog, dominating SEO, and how they got to a six-figure value in just two years.
How to Be a Travel Host
Everyone wants to host their own travel show, but how do you do it? Learn what it takes to be an award-winning travel host from Mickela Mallozzi, host of PBS's "Bare Feet with Mickela Mallozzi." She'll share how to be camera-ready for long-form storytelling through video, voiceover, and story prep, including how to mine the best stories in your own authentic voice.
How to Create a Social Media Strategy That Works
Social media is a great way to drive traffic to your blog, partner with brands, and expand your travel community. In this "social media 101" talk, Avagail will be giving an overview of different social media platforms and covering the steps to creating a social media strategy, types of content you should be creating for social media, social media trends you should (and shouldn't) be following, how to repurpose content across your blog and social media platforms, tips for avoiding creator burnout, and more!
How To Navigate Unfriendly Waters For LGBTQIA+ Travel Writing
Not all destinations are welcoming to LGBTQIA+ tourists, media, and for that matter residents! This poses questions and concerns for travel writers looking to cover them, both ethically — do we want to encourage tourism and spending in these places? — and safety-wise. Ferber will discuss challenges he's faced traveling in and writing about homophobic destinations on assignment, including some you wouldn't anticipate; places he won't even entertain visiting or pitching; and tips and hacks for both yourself and your audience.
Level up your Content Game with Google and the Web
With so many social platforms to keep up with and post content to, should creators even bother with a website? Join Crystal from the Google for Creators team to learn how to build content bundles centered around your website and how Google's latest tools can help you succeed on the web!
The Power of Membership
In this talk, you'll get a first-hand look at the power of membership from Katalina Mayorga, founder and CEO of El Camino Travel, and Jen Matichuk, Memberful Strategic Partners Lead. You'll learn how membership creates authentic, deep relationships while sustaining your passion for travel. Membership is the symbiotic relationship between you and those who deeply value your contributions to the world. Forge a stronger connection with your audience while getting paid to do what you love. Come and see how.
Niche Meetups (locations in the app)
Solo female travelers
Budget travelers
Luxury travelers
Family travelers
RV travelers
LGBTQIA+ travelers
Travelers of color
Couple travelers
Adventure travelers
Boomer travelers
Points & miles travel hackers
Podcaster creators
Video creators
Photographers
Sunday May 1st
Everything is different now: How the CHOICES you make dictate the future you create
Life, and everything in it, is a choice and this session is all about finding the best choices for your work, your business, your dreams, family and future. In a way you have never heard before, Nicole talks about what stops most people from starting, what stops the goals from progressing at the pen and planner stage, what keeps them stuck and exactly what they need to not sit in their "one day" for one more day.
How to Expand Your Business with a Team
At a certain point, you grow too big to do it alone. You need a team. But how do you hire a team? What do you look for? In this talk, you'll learn when to expand your team, specific places to find competent team members, and key techniques to manage your new team.
How to Interview People Like a Pro
The key to successful podcasts and other video mediums is to be interesting and that starts with asking interesting questions. Best-selling author Cal Fussman will show the techniques he's uses to interview some of the biggest names in the world for his podcast and publications like Esquire.
The Hitchhiker's Guide to Affiliate Marketing
Affiliate Marketing relationships are a valuable source of profitable revenue for both publishers and advertisers. Affiliate Marketing growth has drastically expanded across the digital galaxy–from search engine marketing to influencers to retargeting, the innovative approaches publishers take to drive success are ever evolving. There are many factors that play into a successful affiliate relationship including tracking, reporting and of course, compensation. In this session, attendees will learn about five important performance marketing elements and how they will help to boost results with affiliate relationships. You won't want to miss this journey through the Affiliate Marketing ecosystem.
How To 10x Your Traffic and Skyrocket Your Revenue Using Pinterest
Pinterest is a traffic-generating powerhouse for bloggers and entrepreneurs. But how exactly do you harness the power of this visual search engine to grow your audience and monetize your brand? In this session, you'll learn the 5 P's of Pinterest — the only components of the platform you need to focus on to generate bucketloads of traffic and income for your blog, e-commerce shop, or service-based business.
How to Grow and Monetize with Email Marketing
What's stopping you from starting an email list… or even just writing that next email? If you don't know what to write or you're worried you'll "do it wrong," we've got your back. Chris Vasquez and Andrew Prawl — creators who also happen to build AWeber's email software — are here to help you start and grow your email marketing. They'll explain how to build a social to email funnel, get content directly from your audience, and turn superfans into advocates.
How to Grow & Monetize Your RV Blog
The RV industry is all the rage right now and the niche is exploding. How do you stand out in the crowd? How do you make money? In this talk, Karen explains how to create content, grow your audience, and make money with your RV blog.
How to Crush It on TikTok
It's no secret that TikTok has become one of the leading social media giants of the decade. This talk is an introduction to the platform in a way you may not have heard before. Gabby will tell you how she grew her account to 250k+ in one year, and she'll share the dos and don'ts of success on the platform — no matter your age, niche, or dancing ability.
How to Create a Sales Funnel that Converts
For most of us, the dream is to be able to make money while we sleep. In this talk, Brennan's going to show you exactly how to do that – by developing a fully personalized, super relevant sales funnel that takes new subscribers, learns about them and their unique needs, and educates and pitches your products or services in a way that makes total sense to them. This "LBPS" system has been used by hundreds of creators to continuously turn subscribers into customers without needing to constantly spin around on the "email hamster wheel."
Taxes & Finances: Ask an Accountant
Learn how to optimize your finances with this talk on taxes, incorporation, and write-offs.
Industry: DEI Storytelling Done Right
Storytelling is the bridge to truly sustainable diversity, equity, and inclusion work that goes beyond lip-service. Speakers James Warren and Joseph Hernandez discuss a human-centric approach to DEI storytelling that encourages individuals and organizations to adopt new perspectives to better develop internal and external empathy. While diversity, equity and inclusion aren't new concepts, they can provide new sources of inspiration to help storytellers own their stories, connect with their communities, and expand their audiences with impactful, honest work.
How to Successfully Self Publish Your Book
Looking to publish a book but unsure if you should do it yourself? Or how to do it yourself? In this talk, Chris will talk about self-publishing your book on Amazon or using one of the many services out there that can create physical versions of your book for bookstores!
Advanced Link Building Techniques
Links still remain the best way to increase your SEO. In this advanced talk, you'll learn how to scale your link building to increase your better visibility while also approaching rankings from a thematic perspective.
Google Analytics
Google Analytics can be confusing. Any information you want can be found there but how do you find out the information you need? In this talk, you'll learn how to deep dive into Google Analytics to get the information you need to optimize your website for conversions, increase page views, and make more money.
How to Succeed in the Luxury Travel Niche
When the pandemic impacted the travel industry, there was one niche that bounced back faster than the rest: luxury travel. Whether you are new to creating travel content or a seasoned pro looking to enter the luxury space, you will take away actionable tips on how to attract luxury brands, hotels, airlines, and more!
Become the Media's Most Resource-ful Publicists
Learn from a travel PR veteran on all the ways to show your value and become the publicist that everyone turns to when they need a source for a story. When you are top-of-mind to all the reporters (without being a pest), your clients are benefiting and so is your business.
Closing Keynote from Nomadic Matt
In this closing talk, Matt will talk about lessons from fourteen years blogging and five years running TravelCon. Drawing on successes and failures, he'll talk about how to build a business that helps you claim back your time – and why community is more important than ever in helping make that happen.
Closing Party at Carolina Watershed
Monday May 2nd
FAMS
Enjoy trips around Memphis so you can explore this fabulous city! When you sign-up, more information will be sent to you about the trips that are available.