The travel media landscape is constantly changing. This three day conference will connect you with industry leaders, influencers, and celebrated writers through keynote speeches, small group writing and photography workshops, breakout tutorial sessions, and industry panels. You will learn what's working in today's competitive travel industry, timeless business practices, and the skills you need to succeed as a creator.
At TravelCon, you'll learn how to:
Improve your craft in the four major areas of travel: video, photography, writing, and blogging.
Learn what's hot, what works, and what's new in the industry.
Keep current on the best practices in digital travel publishing.
Learn about new products and services in the industry.
Meet destinations and travel brands.
Network with experts outside the travel industry.
Learn from experts outside the travel industry.
Make connections with other travel lovers.
Have a ton of fun.
Check Out Our Highlight Reel
Pictures From Our 2019 Event
2020 Keynote Speakers
Pico Iyer
Author
Pauline Frommer
Frommers
Jeff Goins
Author, Real Artists Don't Starve
Nicole Walters
Business Coach
Mathew Kepnes
Nomadic Matt
2020 Breakout Speakers
Faith Adiele
Author, Meeting Faith
Lola Akinmade Åkerström
Writer + Photographer
Leyla Giray Alyanak
Women on the Road
Alexandra Baackes
Alex in Wanderland
Dev Basu
Powered by Search
Marc and Julie Bennett
RV Love
Kelsy Chauvin
Freelance Writer
Jason Cochran
Frommers
Julia Cosgrove
AFAR
John E. DiScala
Johnny Jet
Annemarie Dooling
Wall Street Journal
Nora Dunn
The Professional Hobo
Lawrence Ferber
Journalist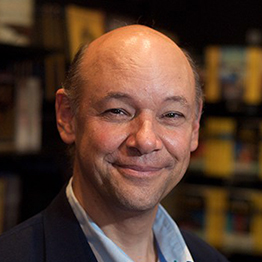 Don George
Author, The Way of Wanderlust
Brice Gump
Major Impact Media
Monet Hambrick
The Traveling Child
Anne & Mike Howard
HoneyTrek
Rainer Jenss
Family Travel Association
Alexandra Jimenez
Travel Fashion Girl
Ciara Johnson
Hey Ciara
Christine Kaaloa
GRRRLTRAVELER
Richard Kerr
The Points Guy
Seth Kugel
Author, Rediscovering Travel
Rachelle Lucas
The Travel Bite
Mickela Mallozzi
Bare Feet with Mickela Mallozzi
Chris Mercer
MeasurementMarketing.io
Laurence Norah
Finding the Universe
Sol Orwell
Entrepreneur
Erick Prince-Heaggans
Minority Nomad
Oneika Raymond
Oneika The Traveller
Kristen Sarah
Hopscotch the Globe
Sanjay Sood-Smith
The Travelling Gays
Charu Suri
Journalist
Nadine Sykora
Hey Nadine
Mary Ann Thomas
Postcards From Mat
Somto Ugwueze
Somto Seeks
Amanda Williams
A Dangerous Business
Claim your spot today
What To Expect At TravelCon
ACTIONABLE CONTENT AND ADVICE
The best in travel come to TravelCon to learn! They come for the content, advice, and hands-on workshops.
TravelCon is 3 full days of actionable content from experts in and out of the travel industry.
All of our talks and workshops are designed so you walk away from this event with notebooks full of tips, tricks, and advice you can put into practice right away.
TravelCon is not about fluff. It's about giving you real world, time tested strategies to make your dreams a reality.
INSPIRATION
It's one thing to want to start a career in travel. It's another to actually put in the work to make that happen.
Here at TravelCon we're going to show you that you how to make it happen.
We pick the best speakers to show you that your dream can be more than that. That it can become a reality. Our speakers will share their ups and downs so you can be inspired by their journey.
You'll hear stories from people like yourself and will leave TravelCon 2019 feeling inspired to take on the world!
NETWORKING & FUN
People make events.
While you will walk away from the talks full of information, at the end of the day, it's the people who will make the event memorable.
Throughout TravelCon, you'll be meeting lots of peple through our networking events, group meetups, happy hours, evening parties, and lunches.
You will meet people like yourself and leave with life long friends.
Register Today
Creator Ticket
FOR CONTENT CREATORS ONLY!
$449

$349
Until December 31st
All keynotes and sessions
Workshop registration
Networking Events & Parties
Expo hall access
Virtual pass
Any included lunches
Brand appointments
Limited to 800 Tickets
Industry Ticket
FOR DMOS, PR FIRMS AND TRAVEL COMPANIES
$999
All keynotes and sessions
Networking events
Evening Parties
Expo hall access
Virtual pass
Any included lunches
DOES NOT INCLUDE Marketplace Appointments
Limited to 30 Tickets
2020 Sponsors
If you would like to have your company or brand represented at this year's TravelCon, visit our sponsor information page on how you can get involved.
F.A.Q.
You got questions? We have answers! Here's some answers to the most frequently asked questions attendees have!
Where and when is TravelCon?
It's at the New Orleans Marriott in New Orleans, Louisana from May 8-10, 2020.
Is there free parking at the hotel?
No, but there's parking on the streets and paid parking at the hotel! Or use Uber, Lyft, trolleys, bike, or walk where you need to go! New Orleans is easy to get around!
What do I get with my ticket?
SO MUCH! Each ticket includes coffee and tea, included lunches, world-class networking, access to the expo floor, meetings with brands and tourism boards, all keynotes and workshops, meet-ups, happy hours, after parties (with an open bar), access to our virtual ticket (so you can watch any sessions you missed), and the best time of your life!
How many tickets are for sale?
Only eight hundred tickets. We want to keep it intimate so you will have the opportunity to meet, network, and rub shoulders with as many people as you can.
Will you sell tickets at the door?
If there are any left, yes.
Are tickets refundable or transferrable?
Tickets are refundable up to 90 days before the event takes place. Tickets are transferable up to 30 days before the event takes place.
Who do I contact if I have additional questions?
Email us at [email protected] and we'll get back to you.
Can I sponsor Travelcon or donate something for your attendees?
Yes, we're always looking for high quality sponsors and gear for our attendees. Click here to message me and learn more about our sponsor packages and how to get involved.
Will there be networking opportunities with brands and tourism boards?
Yes! You'll be able to make appointments through our networking software and have meetings throughout the event.
I'm new to blogging. Is this event for me?
Yes! We have beginner tracks designed to help those getting started avoid the rookie mistakes that keep people from reaching their potential. At this conference, you'll be able to learn from experts who have been doing this for years and will teach you the right way to do this. Plus, you'll meet people in your industry who can help you get your feet off the ground and grow your business right away. This is the best place to learn where to start.
I've been blogging for years, is this for me?
Heck yes! We've created an advance track for people who have been a creator for awhile so they can take the next step and learn the advance skills needed to 10x their website. You'll get high level talks on monetization, SEO, product creation, conversion, writing, and newsletters that will help you stay at the forefront of the industry and keep your website growing.
Can I be a volunteer?
We take a limited number of volunteers each year. If you would like to volunteer at our event, please get in touch via our contact form.
Are you taking applications for speakers?
We are not. Please do not email us. If you email us to be a speaker, we will simply delete it.
Will the conference be live streamed?
No but we have virtual ticket where you can view all the talks online once the event is over!
Why is this conference priced higher than other similar travel events?
At TravelCon, we believe no one should work for free...and we practice what we preach. We pay all our speakers. As such, ticket prices reflect that higher overhead cost. So, while the ticket price is higher, you know your favorite creators have been compensated for their time! After all, "exposure" doesn't pay rent!
How long will the sessions be?
The keynote speeches, talks, and panel discussions will each be about an hour long. The workshop may be a bit longer than that, but we're still working out the exact details.
Will there be an expo center?
Yes, we will have an expo center that will feature our sponsoring tourism boards, PR firms, travel brands, and tech companies.