In addition to attending the keynotes, panels, and lectures, TravelCon attendees will also be able to register for specialized in-depth workshops on writing, photography, and video editing.
Workshops are only open to attendees and will take place a day before the official conference (May 7th) and cost $99.
Our instructors are:
Writing Workshops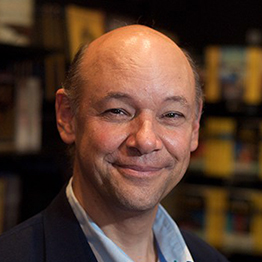 Don George, May 7th, 1-5pm – Don has been Travel Editor at the San Francisco Chronicle, founder and editor of Salon.com's Wanderlust travel site, and Global Travel Editor for Lonely Planet. He is currently Editor at Large for National Geographic Travel and Special Features Editor for BBC Travel. He is the author of the bestselling travel writing guide in the world, How to Be a Travel Writer, published by Lonely Planet. His best essays and articles have been collected in the award-winning anthology The Way of Wanderlust. He is co-founder and chairman of the acclaimed Book Passage Travel Writers & Photographers Conference, and co-founder and co-host of the San Francisco travel literature reading series, Weekday Wanderlust.
Don's workshop will be focused on finding your best story and telling it in the best, most evocative way. Don will also talk about structure, audience, and writing/storytelling tips, as well as how to work most effectively with editors and producers.
Faith Adiele, May 7th, 2-6pm – Faith Adiele is a Nigerian-Nordic-American travel memoirist and founder of VONA/Voices Travel, the nation's first and only writing workshop for travelers of color. Meeting Faith, her account of becoming Thailand's first Black Buddhist Nun, won the PEN Open Book Award. Her essays have appeared in O Magazine, Flaunt, Essence, Transition and such travel anthologies as The Best Women's Travel Writing, for which she penned the 2009 introduction.
Faith's workshop will focus on writing travel memoir. Students will study the 6 craft elements in personal travel stories, including using the senses to show and tell, portraying characters with cultural sensitivity, crafting vivid settings and metaphors, and establishing your voice and identity on the page.
Class activities will include writing prompts to exercise craft muscles and uncover potential stories, analyzing diverse literary texts, and a short homework exercise. Faith will provide written comments on submitted manuscripts, and use examples from participants' work as a springboard for discussions on how to create powerful, inclusive travel writing that avoids harmful tropes.
Faith's workshop is suitable for beginner and intermediate writers.
Seth Kugel, May 7th, 9am-1pm – Kugel is a freelance journalist, author, and longtime contributor to The New York Times. He is best known in the United States for his "Frugal Traveler" column, which he wrote for the Times between 2010 and 2016, and his prior "Weekend in New York" column (2006-2008), and has written over 1,000 articles in total for the Times, on topics ranging from the Brazilian health care system to the Jewish arts scene in New York City. He is the co-author of Nueva York: The Complete Guide to Latino Life in the Five Boroughs (2006) and the author of "Rediscovering Travel: A Guide for the Globally Curious", upcoming from W.W. Norton & Co. in October, 2018. In Brazil, he is known for his column "Viagens" (IG.com, 2011-2013) and his "Amigo Gringo" video series (2014-present).
The workshop will focus on voice, or more specifically how to infuse humor, humility, originality and personality into a travel narrative while still providing advice and/or service information vital to a travel piece. It is for beginner and intermediate writers.
Photography Workshops
Laurence Norah, May 7th, 9am-1pm – Laurence is a full time professional travel photographer & blogger, who has been traveling the world since 2009. His photos have appeared on the National Geographic homepage, the BBC, USA Today, Buzzfeed and CNN, amongst many others. He runs two travel blogs with his wife Jessica: the photography and adventure focused Finding the Universe, and the couples travel focused Independent Travel Cats, and has over a million followers on Facebook. He's also the teacher of the Superstar Blogging Photography Course.
His workshop is for beginner/intermediate photographers.
Erick Prince, May 7th, 1-5pm – Photographer, Philanthropist, and World Traveler, Erick Prince is blazing a new trail in travel and business. Combining his love for photography and travel, he created MinorityNomad.com. One of the premier travel blogs for African-American and Latino travelers. Inspiring low-income communities to explore the world and document their travels. Currently on a quest to become the first African-American to visit every country in the world, Erick has turned a hobby into a thriving business. Visiting 93 countries along the way. Through his blog and digital marketing company, Erick has worked with brands such as Facebook, Singha Corp, LAN Airlines, InterContinental Hotels, and Sony.
His workshop will be focused on developing your eye as a photographer.
Lola Akinmade, May 7th, 10am-2pm – Award-winning author and photographer Lola Akinmade Åkerström explores culture through food, tradition, and lifestyle for high profile publications such as National Geographic Traveler, BBC, The Guardian, Lonely Planet, amongst others. She is the author of two books – award-winning Due North & bestselling LAGOM: Swedish Secret of Living Well. She is editor-in-chief of Slow Travel Stockholm and founder of NordicTB Collective. She is the 2018 Travel Photographer of the Year Bill Muster Award recipient and was honored with a MIPAD 100 (Most Influential People of African Descent) Award within media and culture.
Lola's workshop will be focused on improving your travel portraits and photographing strangers during your travels.

Sign-ups:
To register for an event, click on the specific workshop link below. You'll be taken to the Eventbrite website, where you can then register for your workshop.
To make sure the events are only accessible by TravelCon attendees, you'll need to enter the password to access the events. If an event is full, you'll be added to the waitlist.
Remember: Attendees can only attend ONE workshop. We reserve the right to remove duplicates, so please make sure to remove yourself from additional waitlists once you get added to an event.
Space is limited to 20 people per workshop. As they fill up, we'll open more workshops. If the workshop you want is full, you can add yourself to the waitlist.
>>>Sign-ups began on January 22nd, 2020. Links are sent to attendees via email!<<<
Once you're added to a workshop, you'll get an email from the workshop leader with important instructions so be sure to keep an eye out for that email.
Refunds are available up until 30 days before the workshop.